Author: Christian S. Guay, MD
International Anesthesia Research Society
The Daily Dose April 2023
Peer-review is a process in which experts in a particular field carefully evaluate and assess the quality, validity, and relevance of articles before they are published in scientific journals. This process is in large part what distinguishes scientific articles from any other type of publication, engendering trust with readers and enabling the forward march of science.
Physician scientists are often called upon to serve as reviewers for scientific journals, but this valuable skill is not formally taught during medical school or post-graduate medical training. To help bridge this gap, the IARS launched a workshop entitled, "The Nuts and Bolts of Doing a Good Manuscript Peer Review," held Friday, April 14 at the IARS Annual Meeting. Learning objectives for the workshop included acquiring fundamental manuscript peer reviewer skills, enhancing individual scholarly contribution and professional achievement and promoting greater diversity and inclusion among peer reviewers.
Led by Thomas Vetter, MD, MPH, Deputy Editor-in-Chief of Anesthesia & Analgesia and Professor of Surgery and Perioperative Care, Chief of Anesthesia at Dell Medical School at the University of Texas at Austin, the workshop process began three weeks ahead of the IARS conference. Workshop registrants received an email with introductory slides, a peer-review process guide, and two A&A manuscripts to review prior to the meeting. Importantly, the provided manuscripts were in their original submission form, before having undergone any peer-review at the journal.
At the workshop, each participant was assigned to one of four small groups to review the pre-assigned articles in a discussion facilitated by rotating dyads of experienced editors and reviewers, including:
Dr. Vetter
Karsten Bartels, MD, PhD, MBA, Associate Editor of A&A, Professor and Vice Chair of Research, and Robert Lieberman Endowed Chair of Anesthesiology, University of Nebraska
Jean-François Pittet, MD, Editor-in-Chief of A&A, David Hill Chestnut Endowed Professor and Director, Organ Injury and Trauma Research, University of Alabama at Birmingham
Ashish Khanna, MD, FCCP, FCCM, Associate Professor of Anesthesiology, Assistant Editor, Anesthesiology, Wake Forest University
Angela Enright, MB, MB, BCh, Executive Section Editor for Global Health for A&A, Clinical Professor Emeritus of Anesthesia, Pharmacology & Therapeutics, University of British Columbia
Elizabeth Whitlock, MD, MS, Assistant Professor, Anesthesia, Associate Editor of A&A, University of California San Francisco
Paloma Toledo, MD, MPH, Executive Editor, Diversity, Equity and Inclusion for A&A, Chief, Division of Obstetric Anesthesia, University of Miami
Michael Aziz, MD, Senior Editor of A&A, Professor of Anesthesiology and Perioperative Medicine, School of Medicine, and Vice Chair for Clinical Anesthesia, Anesthesiology and Perioperative Medicine, School of Medicine, Oregon Health & Science University
Each group benefited from a unique experience reviewing articles with leading experts in the peer-review process. Although discussions varied between groups, core principles permeated the workshop. First and perhaps most important is the golden rule of reviewing: "Review for others as you would have others review for you." Another useful principle is to refrain from writing something in an anonymous peer-review if you wouldn't say it in person. These guiding principles form the bedrock for professional and respectful dialogue between authors and reviewers. Additional topics included the etiquette of interacting with handling editors and co-peer-reviewers, the difference between various manuscript decision options, how to respond to scientific misconduct, and the importance of quickly responding to peer-review invitations and staying within your scope of expertise.
Participants were also provided with a framework to read and evaluate manuscripts through a peer-reviewer's lens:
The three-pass approach to reading a manuscript:
The first pass gives you a general idea about the paper.
The second pass lets you grasp the paper's content, but not its details.
The third pass helps you understand the paper in depth.
Six questions to ask yourself while reading:
What do the author(s) want to know: motivation?
What did they do: approach and methods?
Why was it done that way: context within the field?
What do results in text, figures, tables show: plausible?
How did the author(s) interpret the results: logical?
What should be done next: applicable?
The FINER criteria to evaluate research questions: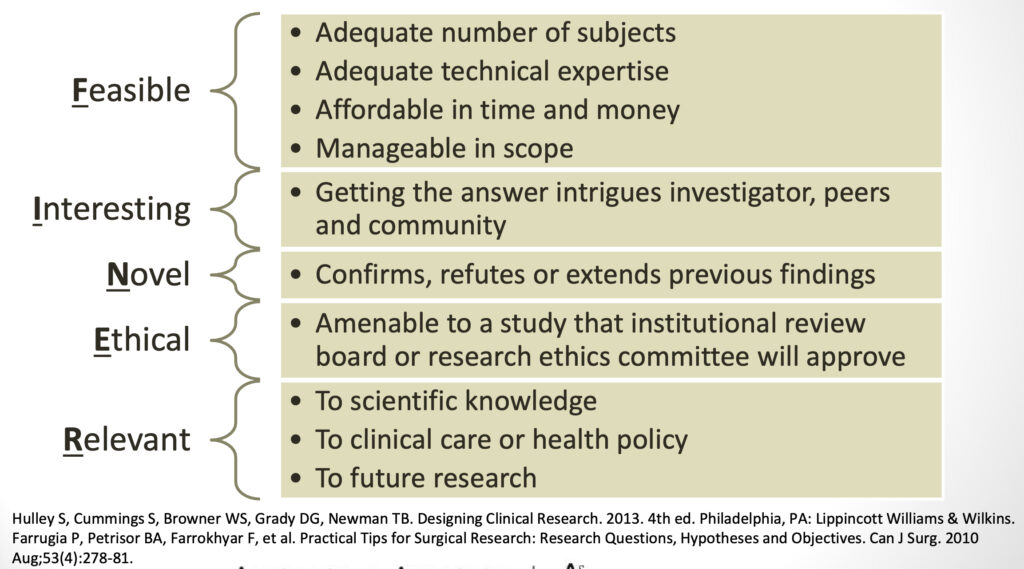 As the workshop concluded, participants were given the opportunity to ask additional questions and provide feedback to the workshop organizers. A consensus of gratitude and desire for additional workshops emerged. Jason Pointe, Publications Director at IARS, confirmed that a similar workshop is planned for the IARS 2024 Annual Meeting, enhanced by this year's session experience and feedback.